automatic metal pipe threading cutting machine QK1313
Product Description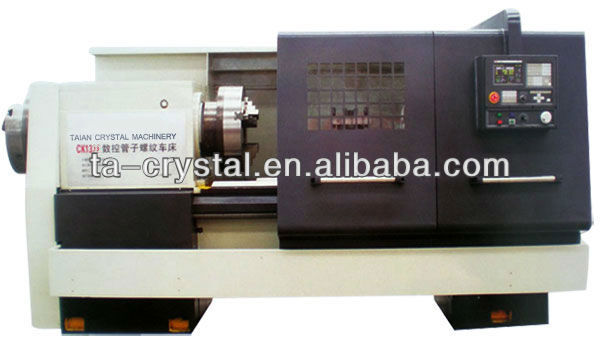 Size of the Lathe

Length 2953mm

Width 1480mm

Height 1550mm

Weight 4300kg

Main specification

Max. swing diameter over bed 630mm

Max. outer diameter of the pipe 126mm

Max. length of work piece bar material 2000mm

Max taper 1:4

Spindle

Spindle bore 130mm

Number of spindle speed 18

Speed range of spindle 12-640r/min

 

Feeding system

Number of vertical horizontal feeding load 18

Range of feeding load when turret change

Number of metric thread 30

Horizontal 0.04-0.65mm

Number of inch thread 27

vertical 0.1-1.46mm

Range of the metric thread 1~30

Range of the inch thread 28~1/27kinds

Speed of saddle vertical moving 2.5m/min

Stroke of the vertical saddle when hand wheel of the carriage moves a unit 0.20mm

Carrier tool

 

Max stroke of min turret 210mm

Size of the tool 30×30mm

Rotation angle of turret turn plate ±90°

 

Stroke of the turret when the min turret moves a unit of the turn plate0.05mm

Stock of the turret when the bottom slide moves a unit 0.1mm

Vertical distance from center line of the spindle to the turret reference for installation 33mm

Tailstock

Diameter of center tailstock quill 100mm

Stock of center tailstock quill250mm

Taper of center quill Morse 6

Horizontal moving stock of the quill ±15mm

Taper of center Morse 6

Motor parts

Belt of gear pump 1-A800

Speed motor 2A0S5632 0.37KW 2700r/min

Belt of main motor B1854

Clamping motor 1.5KW2860r/min

Gear pump CB-B6 2.5Mpa 1450r/min

Main motor 7.5KW 1460r/min

Characters:

1, We set up TRB (tapered rolling bearings) on this lathe to increase the rigidity of the spindle.

2, The spindle bore is very large and set up double chucks both front and back and you can choose electric chucks as you like.

3, The surface of the slide rail of the bed is treated by the super audio quench, which can be endurable and wear-resisting. The slide rail f saddle is treated by wear-resisting layer coated, to avoid the crawling.

4, The width of the bed increased to 600mm, to increase the rigidity and strength of the base and can cut material which is strong and heavy.

5, There are two types of speed change: Manual and step less.

6, Set up self lubrication system, and easy to maintain.

7, CNC system can be chosen as you like.
The corner of workshop: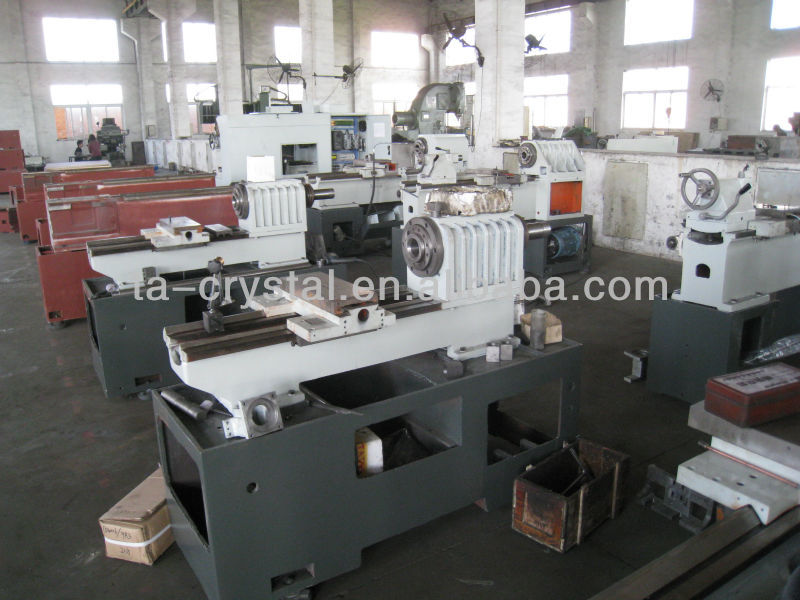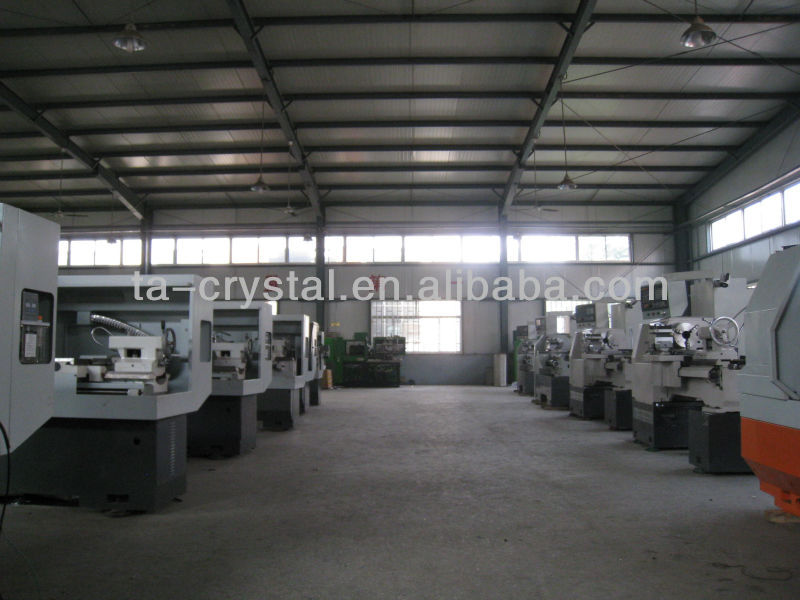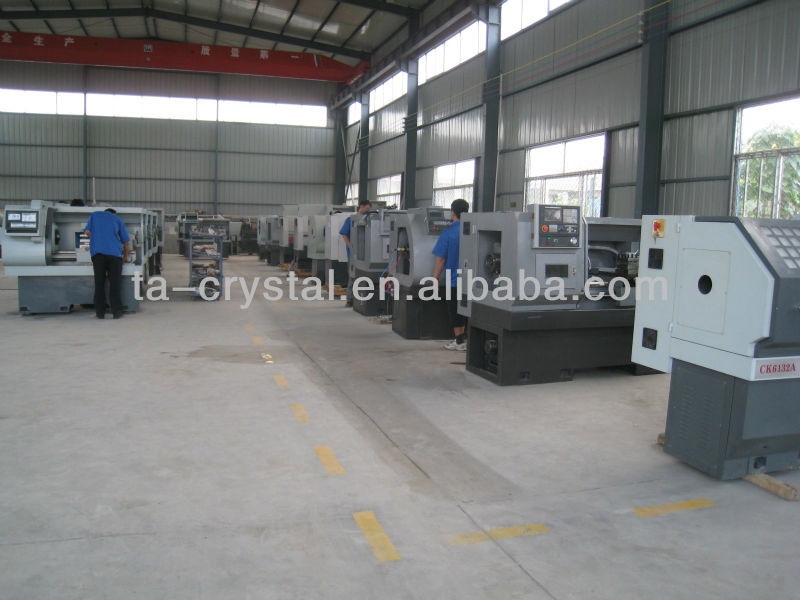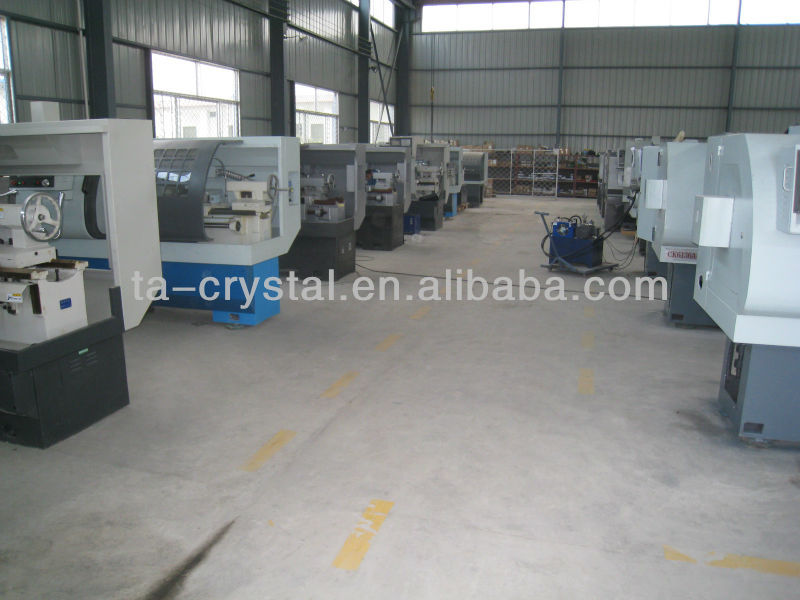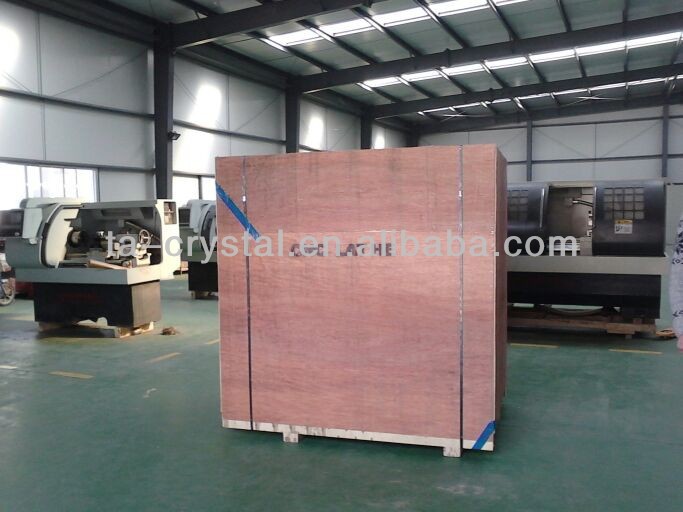 Contact me, Let's talk more!
Lisa,zhang
Export manager
Company name:Taian Crystal Machinery Co.,Ltd
Skype: lisa22china
Qq:379031835
Tel: 0086-15662060174     
fax:+86+0538+8086886
E-mail:  lisa22china at   gmail.com    lisazhang  at   taianhaishu.com 
Add: No. 71, Chuanye Street, Taian City Shandong Province China
Product Categories : CNC Pipe Threading Machine