3-Jaw self-centering lathe chuck, chuck for lathe
Product Description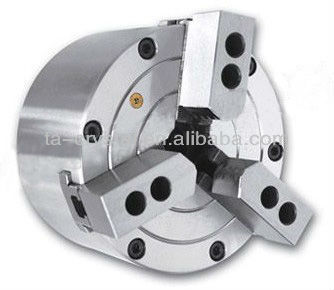 Specification and data
| | | | | | | | | | |
| --- | --- | --- | --- | --- | --- | --- | --- | --- | --- |
| specification | D | D1 | D2 | D3 | H | H1 | H2 | h | z-d |
| BK160KY | 172 | 142 | 130 | 30 | 136 | 37 | 118 | 4.5 | 3-M8 |
| BK200KY | 210 | 180 | 165 | 40 | 150 | 36 | 132 | 4.5 | 3-M10 |
| BK250KY | 250 | 226 | 206 | 100 | 161 | 46 | 143 | 5 | 3-M12 |
specific

Jaw stock (diameter)

Max. clamping force KN

Max. oil pressure (Mpa)

Limit speed

r/min

Range of clamping

Net weight

kg

BK160KY

5.1

60.1

2.0

3500

2-170

16

BK200KY

7.5

90

2.0

3000

5-210

24

BK250KY

8

110

2.0

2500

10-260

36
 Main features:
1. The short cylinder connection confirm to the GB, and the customer do not need to change the structure of the Lathe but need a flange which is the same size of the chuck, and then they can install the chuck easily in an hour.
2. There is a cylinder in the chuck, when install the chuck, the customer do not need the cylinder and the draw bar but connect the chuck to the oil gyrator at the end of the spindle by the copper pipe.
3. It can decrease the weight of the bed and increase the longvity of the lathe.
4. Because the middle of the chuck is empty and it can process the bar material and preform workpiece.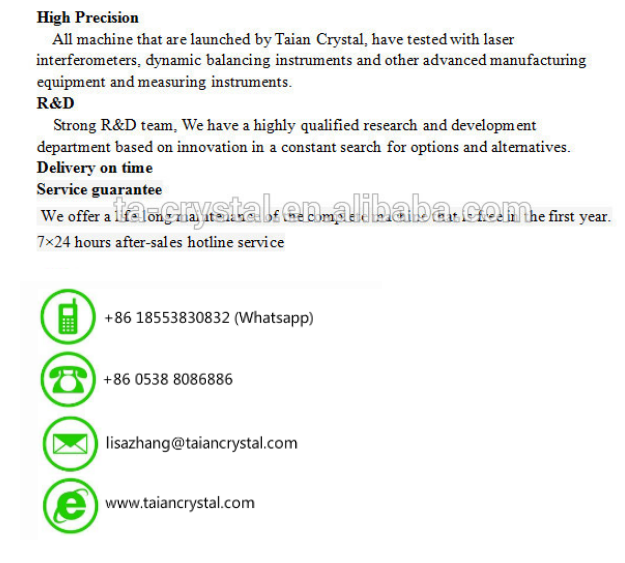 Product Categories : CNC Lathe Machine > Hard Guide Rail CNC Lathe